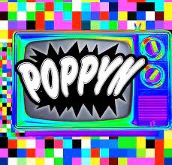 POPPYN is dedicated to uplifting the voices of high school students and fostering their creativity to make a positive impact on society. Our Youth Media Program is an innovative platform that allows students to create socially conscious video production projects. We are seeking a dedicated and passionate intern to join our team and help guide these aspiring young media makers as they explore social justice issues and produce impactful content.
Interning at POPPYN:
As an intern at POPPYN, you will play a vital role in supporting high school students on their journey to create thought-provoking and socially relevant video production projects.
This role is hybrid-friendly, with an expected commitment of 10-12 hours per week. The schedule is very flexible, but we strongly prefer interns to be available for in-person meetings on Mondays and Wednesdays from 3-7pm during the semester at Temple University's main campus. Remote attendance is an option for all other meetings.
Benefits:
Gain hands-on experience in youth development and educational programming.
Make a positive impact on the lives of high school students.
Contribute to socially significant video projects.
Opportunity to work with a passionate team dedicated to empowering youth.
Responsibilities include:
Program Support

Assist the Program Coordinator in the recruitment of new participants and maintaining engagement with existing students.
Collaborate with the Program Coordinator to develop and enhance curriculum materials, ensuring they align with the program's goals and objectives.
Organize and facilitate workshops and training sessions to enhance students' media production skills.

Participant Support

Offer emotional and academic support to students, ensuring their overall well-being throughout the program.
Provide guidance, mentorship, and technical support to high school students as they work on video production projects.
Foster a creative and inclusive learning environment, encouraging students to explore social justice themes in their work.

Qualifications:
Enthusiasm for youth development and a passion for social justice.
Strong communication and interpersonal skills
Experience in video production or related fields is a plus.
Demonstrated ability to work collaboratively in a diverse and inclusive environment.
Patience and the ability to motivate and inspire young individuals.
Willingness to learn and adapt to new challenges and opportunities.