Ph.D. Student Rashmi Kumari's article titled "Menstruating women and celebate gods: a discourse analysis of women's entry into Sabarimala temple in Kerala, India was published in Third World Thematics: a TWQ Journal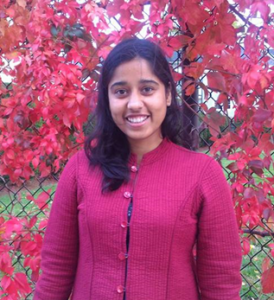 Rashmi Kumari's paper is a review of the discourses generated in the media after the September 2018 verdict by the Supreme Court of India which 'allowed' women of all ages to enter the Sabarimala temple. She analyzes the discourses primarily in these three groups – first, the advocates of the 'subaltern' subject, second, the advocates of the 'pious subjects' and the last group that emphasises the historiography of the temple. While making a case for an 'emergent female subject' that is not located in either but is 'unstable' with regards to time and space, she argues that the discourses fall short on representing the specificities of the rights of menstruating bodies within the religion itself, although they form one of the core legal arguments that resulted in the Supreme Court verdict.
Read the full article here.